You're an expert! I know it. You know it. More people need to know it! Transform your talent into an online course that helps more people (and your pocket book). Why keep your genius to yourself?
Embrace the digital pivot with grace and add an extra revenue that won't disappear. You owe it to yourself and your audience.
Grab your Spot and Walk Away with:
My personal expert course outline template to get started
The perfect space setup that professionally represents YOU and YOUR expertise
The equipment you need to record, most of which you already have at home
The inside scoop on what to wear and and how to bust through your camera nerves
5 Tips for recording like a pro using a phone
The skills to easily edit your course using the most user friendly software I could find
You don't have to be techy - just willing to do! I paired down all the video making knowledge I have into the simplest steps to save you time and facepalm induced headaches.
Follow my guidance and gain all the info you need behind the scenes and in front of the camera to build a course that looks professional.
Here's to creating a new revenue stream in your business.
Watch this Rockin' Video then Learn to Make One Just Like It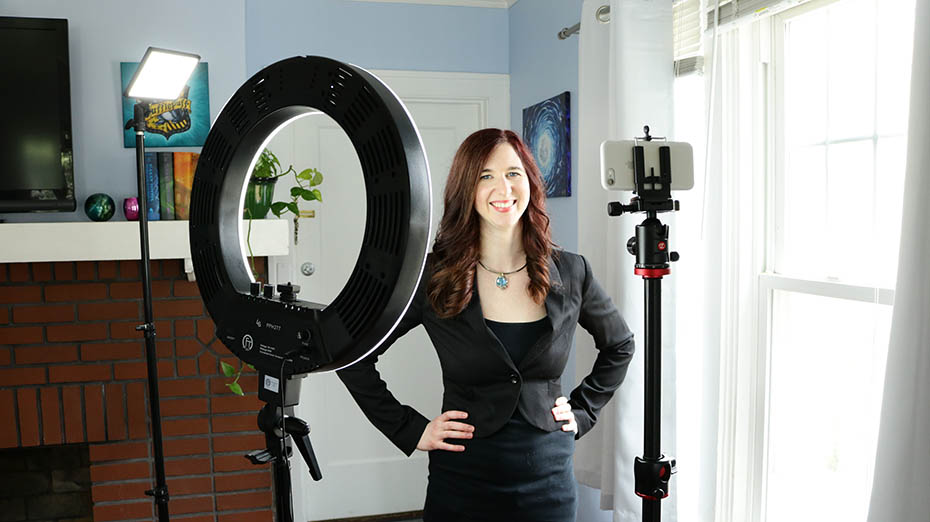 Why Learn from this Lady???
Hi friend! I'm Teresa  💕and I believe all women can use video to express their individuality and use their voice to the fullest. 🎤
I love teaching my 12 years of video making expertise to non-techy types like you. I take out the TMI of video content training so you get it done in less time and with fewer moments of frustration.
Maybe you've made some video before and it felt like an embarrassing time suck. If you are willing to give it another try, I am excited to show you how sweet success can be.
Students say:
"She freaking taught me a new skill!"
"Teresa was immensely helpful in getting my online course up and running! I am so grateful for her help and will absolutely hire her again in the future as I expand my business to use more video content! If you are a business owner who wants to get more videos out there (like we all should), you need to hire Teresa to help you get started and get rid of that feeling of overwhelm you have about it all! Thank you, Teresa."
Amy Schultz, Smart Girl Money